Sarah Middleton-Lee, much-loved friend and lynchpin to a global community of AIDS consultants and advocates, has died of breast cancer two months short of her 55th birthday. Sarah was one of the unsung heroines of the global AIDS response. She would have dismissed this as hyperbole, yet her even-handed quiet approach had huge impact.

Born in Tamworth, Warwickshire, one of the four children of Jill (née Hughes), a primary school teacher, and George Lee, a charity administrator, Sarah hated her time at Shottery girls' grammar school in Stratford-on-Avon. She loved her earliest jobs backstage at the Royal Shakespeare Company, thrilled by the smell of the place, in her role as dresser and wardrobe mistress. A hefty dose of politics and LGBTQ+ activism, boosted by an MA from Sussex University in cultural politics, catapulted her into a life of campaigning, rights and activism.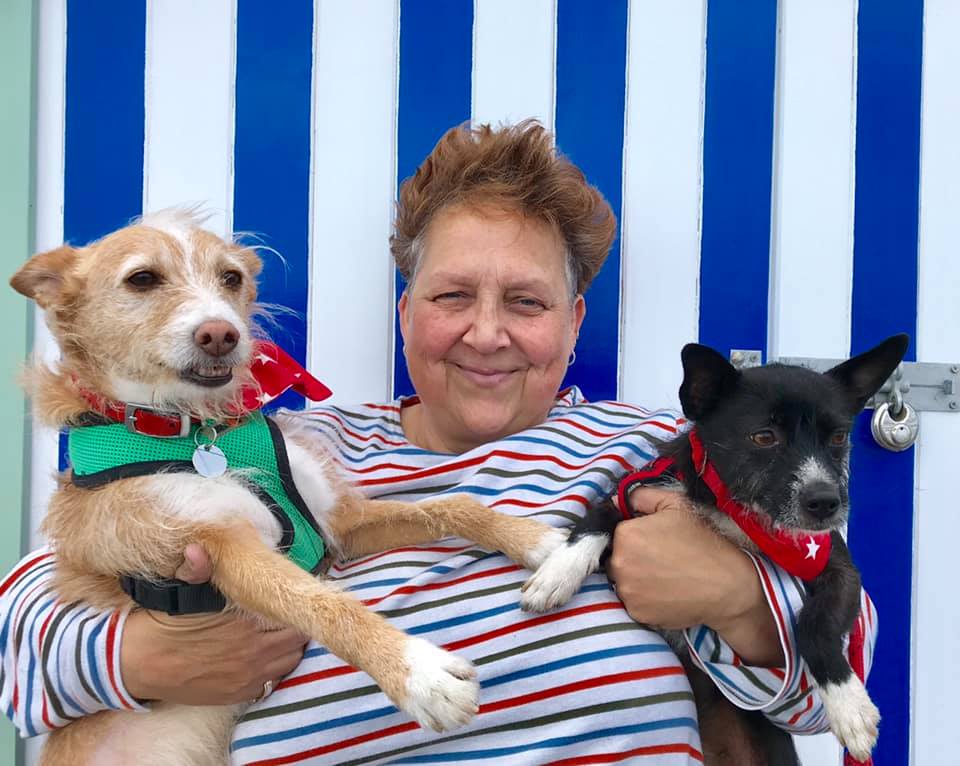 In 1988 she joined Amnesty International as Assistant Press Officer, moving on to Greenpeace two years later before a brief stint at Action Aid as the Rwandan genocide kicked off. She was deeply affected by the experiences of millions of people fleeing the conflict, extreme levels of cholera and death in Goma, as well as in Zimbabwe where she volunteered in 1993 for AIDS charity Mashambanzou. In 1995, she joined the original staff team at the International HIV/AIDS Alliance(now Frontline AIDS). As AIDS trampled its way around the world, 'the Alliance' was created to tackle the huge global inequities among the communities facing the brunt of the discrimination and death of this new pandemic: gay men, sex workers, drug users and people living with HIV. She oversaw policy and documentation and then set up and led the first inter-regional programme, later serving as the Alliance's Director of Policy. As the global focus on AIDS grew, the space and respect for those most directly affected began to shrink. Navigating gently, with compassion, wisdom and a cheeky sense of humour, Sarah inspired many different groups to step forward, deliver quality programmes and campaign for their rights to high quality, well-funded services, often in the face of government-sponsored hostility.

In 2001 she met Su Middleton, and they had two children. Motherhood inspired Sarah to shift to consultancy in the early 2000s. Whether supporting communities to have their demands heard through arcane UN processes, to pull together and lobby for more funds through the Global Fund, or preparing visionary policy papers on transgender youth for Plan International, Sarah was always ahead of the curve with her careful assessment of complex issues. Her brave intellect, exceptional facilitation skills and belief in the fundamental goodness of people helped truly diverse groups to unite forces, changing the lives and fortunes of thousands of people. Never one to grandstand or seek the limelight, she asked tough questions in ways that drew out honest reflections and smart ways forward. Her even-handed confidence and warm guidance helped communities to forge new ways forward, rising above petty disputes to focus on working together to achieve big change – usually with laughter and pride.
Laughter and pride infused her life away from work. She delighted in screaming loudly at football matches (usually for Brighton's Seagulls), organising sparkly, celebrations, especially No Office Parties full of silly games and cheesy Christmas jumpers, and creating a beautiful hospitable garden. Family was her top priority, and work travel meticulously organised around them and their frequent camper van adventures. Her wife Su was the foundation. As in the best lesbian jokes, on their first date they decided to have children together. Six months later they told the IVF clinic they had been together far longer than the statutory two years. Sid arrived rapidly, swiftly followed by Scarlett.

Two devoted rescue dogs – Bandit and Little – completed their family and were at her side as Sarah was cared for brilliantly by the Martlets hospice team. This was the same hospice that had been the final home for her beloved brother Si. Sarah was enraged to find herself following him with her sudden diagnosis in 2017 of Stage 4 cancer just three years after his death, also from a too-early cancer. She loathed the trope of the brave cancer victim yet lived the frustrations of her diagnosis and constantly failing treatments with searing honesty, preparing all who loved her for the years ahead.
The depth of her friendships, love for her family, delight in Facebook selfies documenting their random journeys, her fantastic artistic projects and glorious garden all gave her huge pride.
Sarah Middleton-Lee is survived by Su, Sid and Scarlett, as well as an extensive much-loved family of relatives, godchildren and friends, as well as thousands of colleagues – many now deep and meaningful friends – mourning her on all continents.